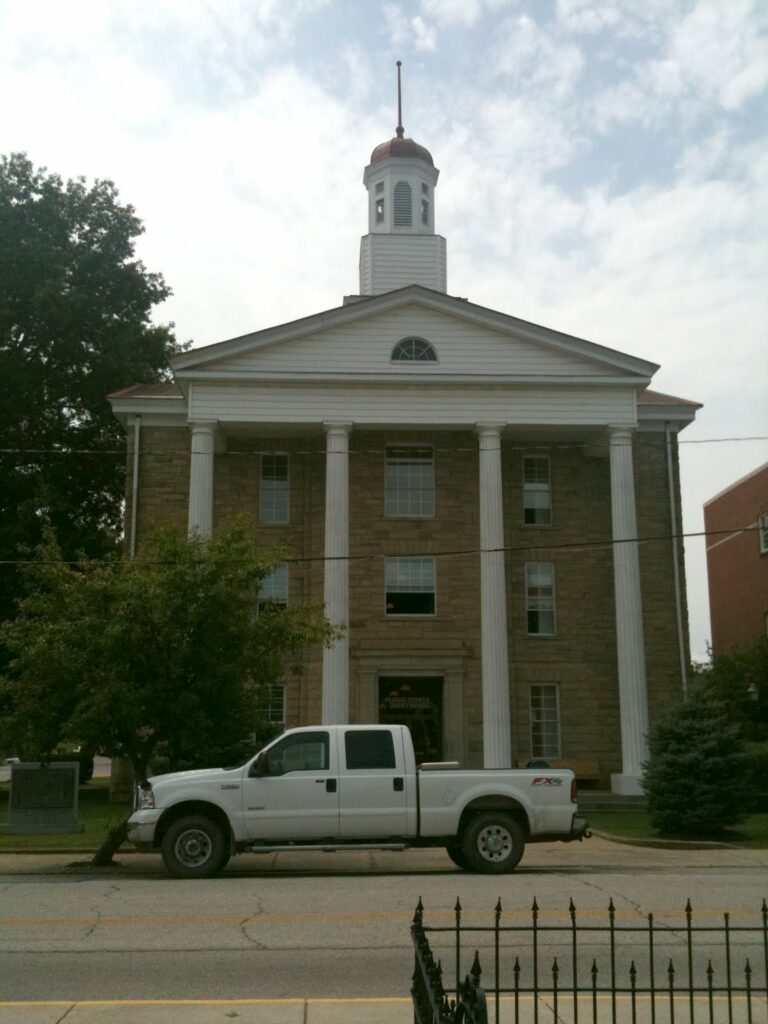 Lewis County Courthouse – Vanceburg, Ky.
(Photo: NRK)
It's really hard to get to Vanceburg, Kentucky. Like many of the counties I have visited on this Kentucky 120 journey, you really have to have a good reason to visit Lewis County. Vanceburg is one of those great Kentucky river cities that are so tough to reach.
This courthouse is the fourth in the county, and the second to sit on this site. It was built in 1938-40, and was modeled after Independence Hall in Philadelphia. Like so many others, it was built with Public Works money. It cost just under $100,000. The rock for the building was quarried only four miles from Vanceburg.
As I believe Peter noted in a previous post, this is the site of one of the few
Union Civil War Monuments
in the state. (
ed. note
: the only Union monument on a courthouse lawn south of the Mason-Dixon line!)
Source:
John W. Carpenter's Kentucky Courthouses
(JMP Productions, 1988).
Additional photos by PJWB
.