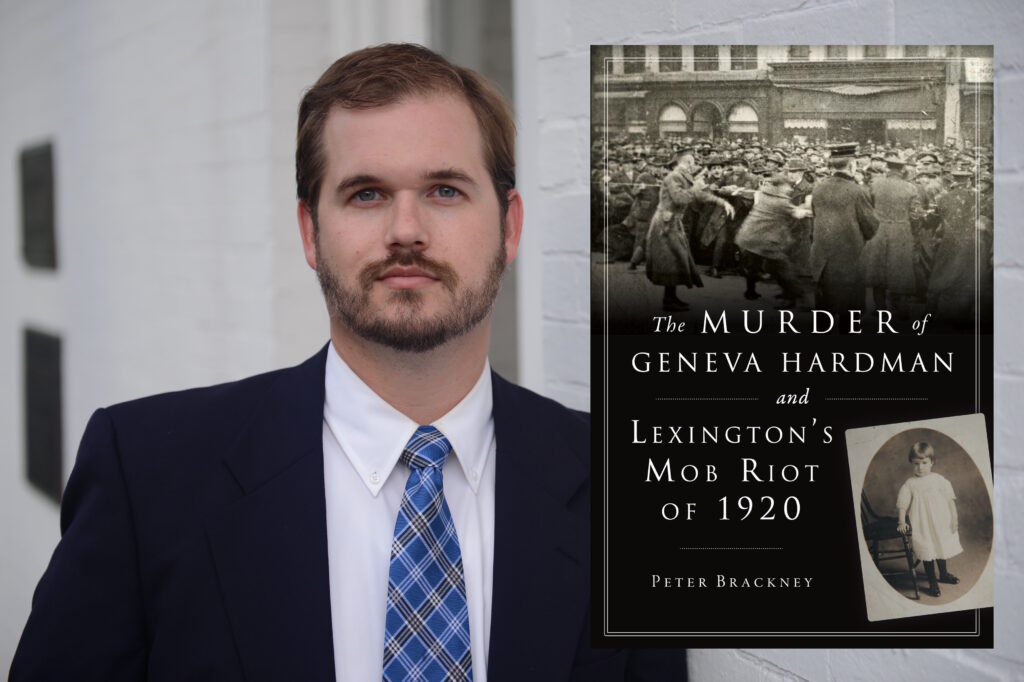 In 1920, ten-year-old Geneva Hardman was murdered on her way to school, just outside of Lexington, Kentucky. Both civil authorities and a growing lynch mob sought Will Lockett, a black Army veteran, as the suspect. The vigilantes remained one step behind the lawmen and a grieving family erred on the side of justice versus vengeance. During the short trial, tensions spilled over and shots were fired outside the courthouse, leading to a declaration of martial law. Six people died in what civil rights leader W.E.B. Du Bois described as the "Second Battle of Lexington."
Custom Inscriptions
If you can't attend an event with the author, you can order a copy of The Murder of Geneva Hardman and Lexington's Mob Riot of 1920 directly from the author. Each copy sold via the website will be signed by the author.
If you desire a custom inscription, follow these steps: 1) Order a copy via Square. 2) Use the contact form below and provide the name and email address of the person ordering the book. In the "Message" field, include your order confirmation and your desired inscription. This information must be provided with each order placed before the order can be fulfilled; if this information is not provided within 24 hours of an order being placed, the order may be fulfilled without a custom inscription. The author reserves the right to change or modify any desired custom inscription.
---
Author Events
Information about upcoming author events can be found at https://www.thekaintuckeean.com/about/
100 Years
The #GenevaHardmanBook was published in anticipation of the 100th anniversary of her murder and the related events. On the blog, I wrote several posts that chronicled the centennial events. You can read them using the links below:
Ordering the Book
You can order books directly from the author (see above) or anywhere books are sold. If you see the book "in the wild," please share it on social media and tag the post #GenevaHardmanBook!
Book Reviews
Book reviews are appreciated on amazon, barnes & noble, GoodReads, or anywhere you can leave one! Links and review excerpts will be included here in the future.
This is a true crime story that won't let you put it down! And the chilling account of unfolding mob mentality made me think of the fiction novel To Kill a Mockingbird. (Perhaps this was part of her motivation?!)

Don't miss this historical account of dark days in central Kentucky. The author has done his homework and you'll be glad he did!

K.C.M.
This an excellent example of a well written and researched historic murder and uprising that happened in Lexington, KY in 1920. It reads like a mystery, crime and murder novel! I could not put it down! I am looking forward to reading more from Peter Brackney in the future! A great writer and historian!

dimercedes
his book will take you back to 1920 and teach you about an unprecedented time in history. This is a great book for those who enjoy history, true crime and books about Lexington as well as those who just like to read for enjoyment.

Kim S.