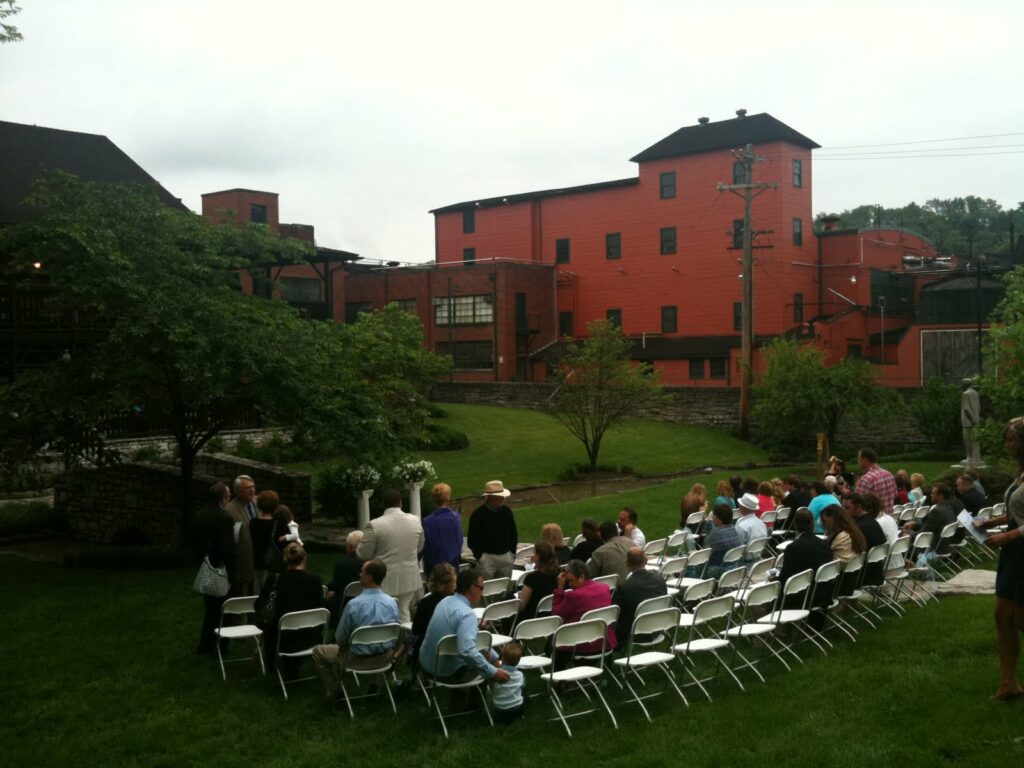 Buffalo Trace Distillery – Frankfort, Ky.
A few months ago, I was lucky enough to attend a wedding at the Buffalo Trace Distillery, (allegedly) the oldest operating distillery site in the country. Located in Frankfort, the site is on the National Historic Register as the George T. Stagg Distillery. Distilling began on this site sometime before 1773, on the site of an old trail (the Alanant-O-Wamiowee) where Buffalo reportedly crossed the Kentucky River. These Buffalo trails or "Buffalo Trace" were used by early pioneers.

Buffalo Trace bourbon, introduced in the late 1990s, is merely the most recent bourbon to be manufactured here. Many different distilleries have operated on the site over the years, and the oldest standing building on the site dates to 1792. The grounds are quite beautiful, and definitely worth a visit next time you're in the Frankfort area.