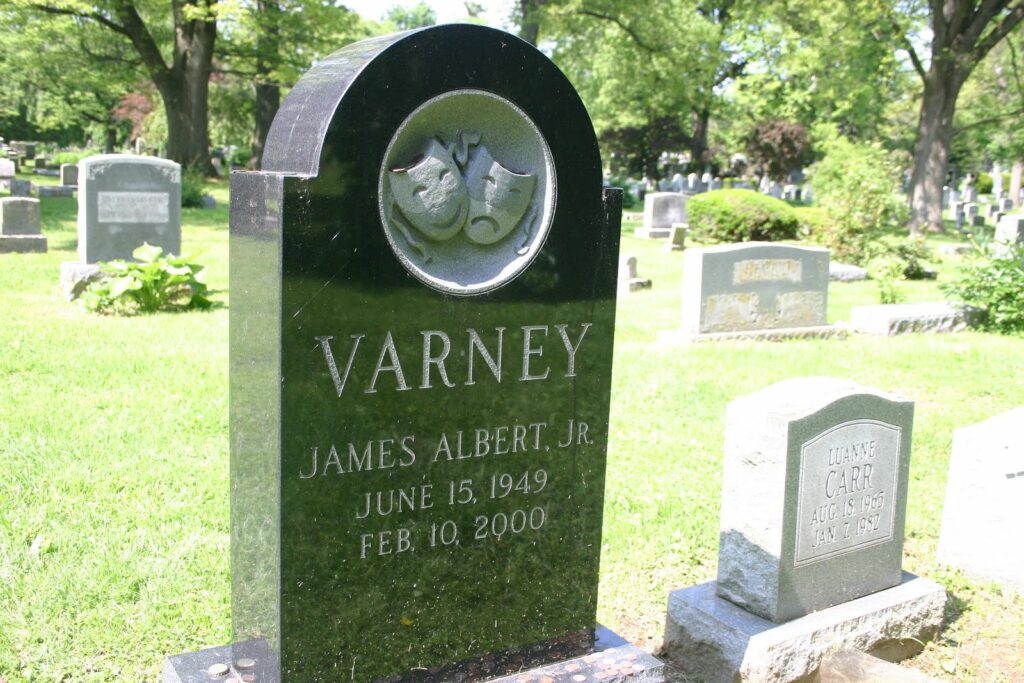 Jim Varney's Grave – Lexington, Ky.
James Albert "Jim" Varney Jr. was born June 15, 1949 in Lexington, where he was raised before heading off to Murray State University, the Pioneer Playhouse in Danville and eventually stardom. Varney, who starred a multitude of movies and TV shows, is probably best remembered for his character Ernest P. Worrell, or his portrayal of Jed Clampett in the remake of The Beverly Hillbillies
.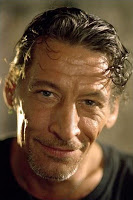 Ernest made his first appearance in an advertisement for Bowling Green's Beech Bend Park in 1980. Ernest was just one of Varney's many characters that usually found their way into Ernest movies or TV specials, of which there were more than a dozen. I absolutely LOVED Ernest movies as a kid, and while back I watched a couple of his movies again. I was shocked to discover that they're still pretty funny as an adult.
Varney was also good friends with country music legends like Johnny Cash, Waylon Jennings and Kris Kristopherson, with whom he would appear on TV and variety shows in the 1970s and '80s. He starred in movies up until his death, and kids today would probably best recognize Varney most as the original voice of the Slinky Dog in Toy Story
and Toy Story 2
.
A life-long smoker, Varney was diagnosed with lung cancer in 1998, and died February 10, 2000. He was only 50 years old. Curiously, Varney's grave is covered in pennies. Anyone know what this is about?