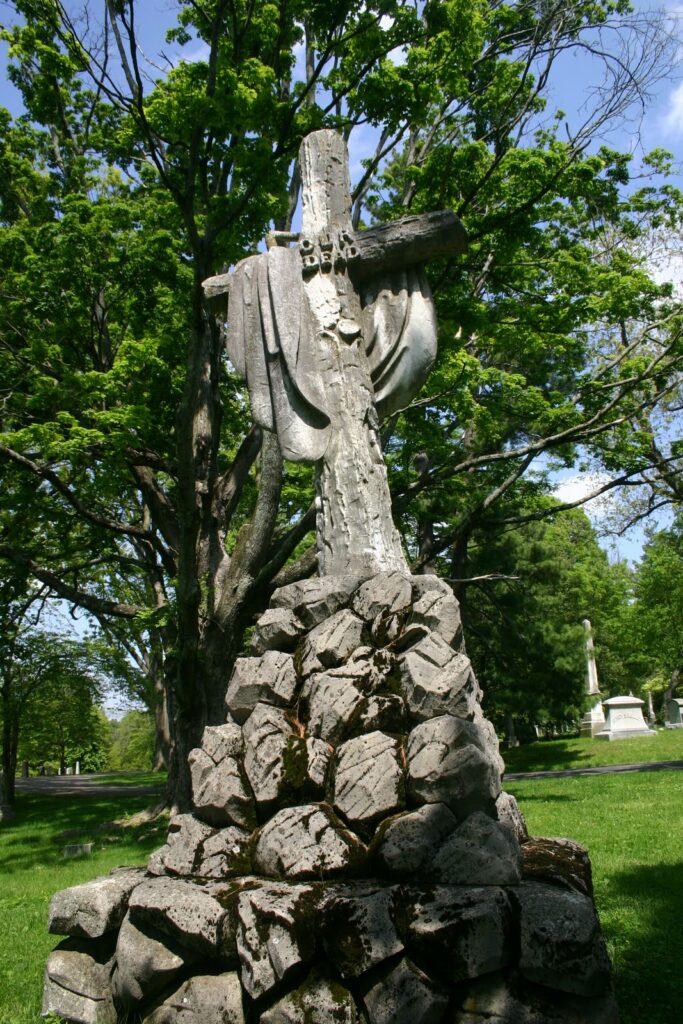 Ladies Confederate Memorial – Lexington, Ky.
When the Civil War concluded, battlefield were littered with Kentucky soldiers who had lost their lives on both sides of the conflict. Some of the fallen were buried in the Lexington Cemetery. In total, 102 Confederate soldiers were buried in the Lexington Cemetery during the conflict. The Confederate plots, which are separated from the fallen Union by a small paved drive, were turned over to the Confederate Veterans Association in June of 1891 for the token payment of one dollar. In February of 1892, the CVA bought the adjacent 510 square feet for $50, and eventually the CVA purchased an additional two lots totaling 853 square feet.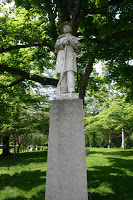 First, the
Confederate Soldier's Monument
(pictured at left). The Soldier's monument was built with donations from four particularly wealthy residents of Lexington. Built in Carrara, Italy, and ordered from a catalog, the Soldier's Monument was erected in 1893. It contains the names of 160 veterans.
The nearby
Ladies' Confederate Memorial
(pictured at top) is much more striking in its appearance. It was erected in 1874. Instead of being about southern patriotism, the Ladies Memorial represents the grief of those lost in the war. The Ladies Memorial and Monument Association was founded by the wife of John C. Breckinridge. The monument features a marble cross adorned with a broken flag-staff. It was designed by George W. Ranck, a Lexington historian.
Frank Leslie's Weekly
, a popular national magazine at the time, described the Ladies Memorial as "probably the most perfect thing of its kind in the South."
I would agree. It's truly unlike anything I have ever seen in a memorial.