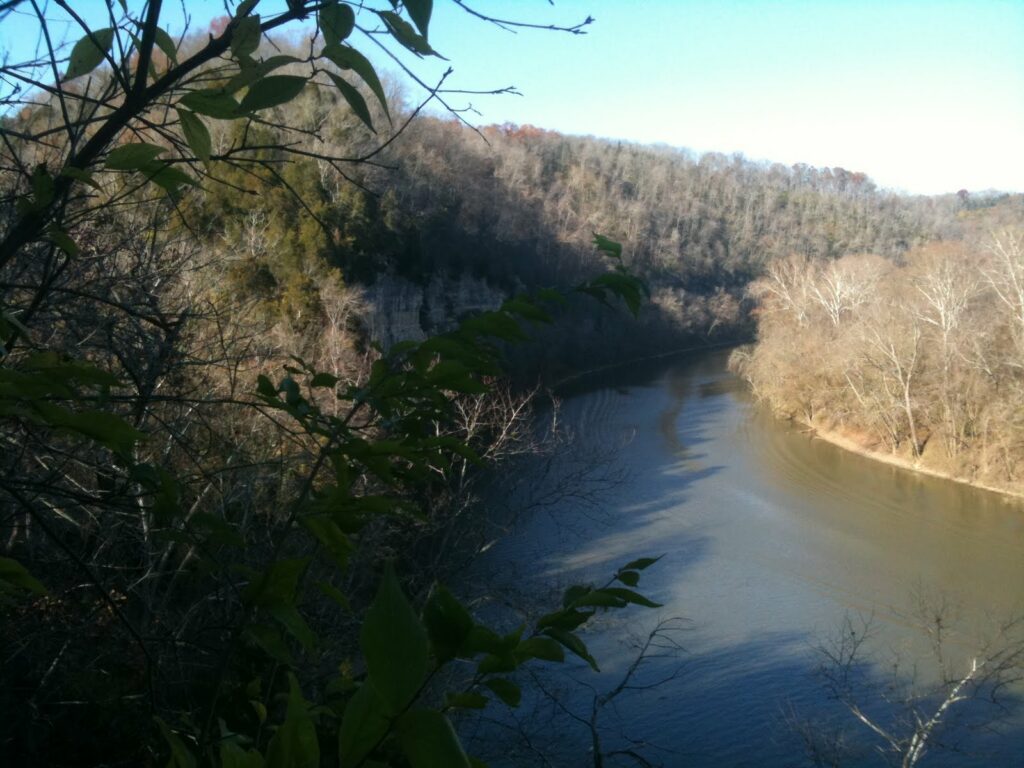 Raven Run Nature Sanctuary in Nov. 2009
Nestled along Fayette County's Kentucky River-front is Raven Run Nature Sanctuary. This 734-acre complex is unknown (and unvisited) by most Lexingtonians, but those who visit are so appreciative of its existence.
Off Jack's Creek Pike (which is off Old Richmond Road, which in turn is off Richmond Road at Jacobson Park), Raven Run features over 600 species of flora and many varieties of fauna as well. The ten miles of hiking trail are all relatively easy and intertwined so that a variety of scenes can be visited in a single afternoon. It is remarkable to think that this site was purchased by the city in the 1960s as a landfill site. Under construction is a new Nature Center (scheduled to open in spring 2010) which will be LEED certified.
One of the most popular destinations is the Kentucky River Overlook (pictured above and below). At the Overlook, there are two ledges from which to enjoy the view. The upper ledge is more accessible, but the lower ledge ( only by a few feet) is often 'uninhabited' and allows for a much more peaceful moment. In fact, I have been known to visit on an early Sunday afternoon as a "church alternative." Unfortunately, my recent visit (pictured above) was only slightly late – the peak change in fall colors had already passed. Pictured below is a much greener visit from June 2007).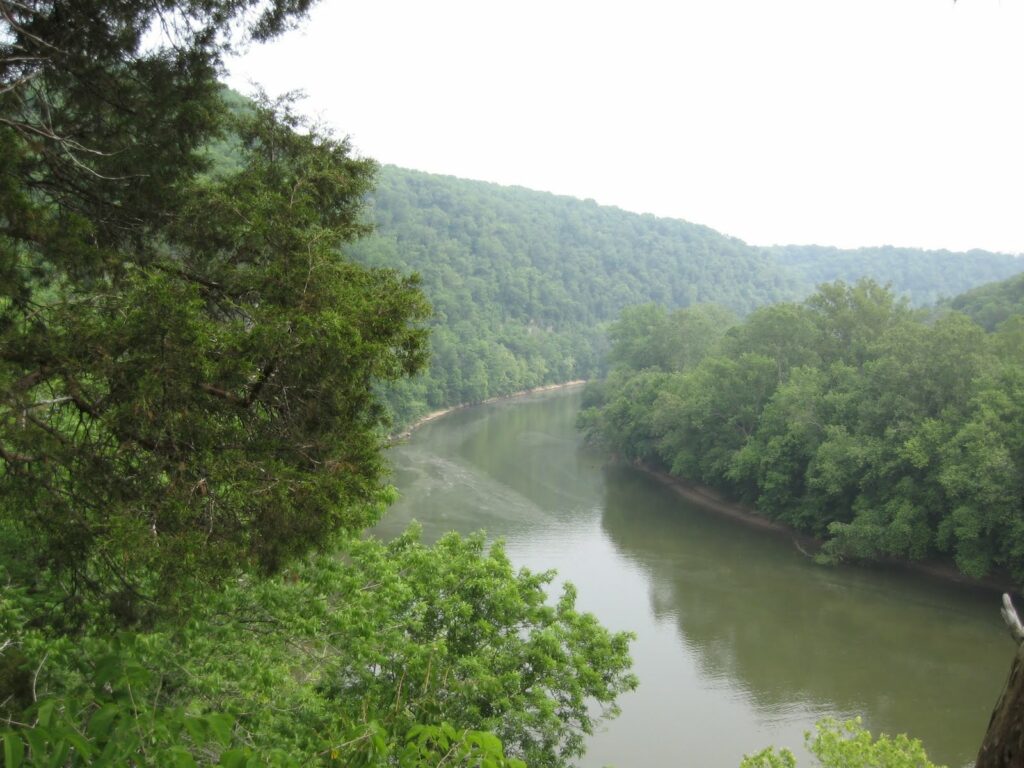 Raven Run in June 2007

UPDATE/CLARIFICATION: The Jack's Creek Landfill (a/k/a Raven Run Landfill) operated from 1969 until 1972. The official closure occurred following a 1971 fire and subsequent covering with dirt for reclamation, but additional deposits were left after that time. Oil and sludge deposits exist on the site, which is within the boundaries of the Nature Preserve.[Source]