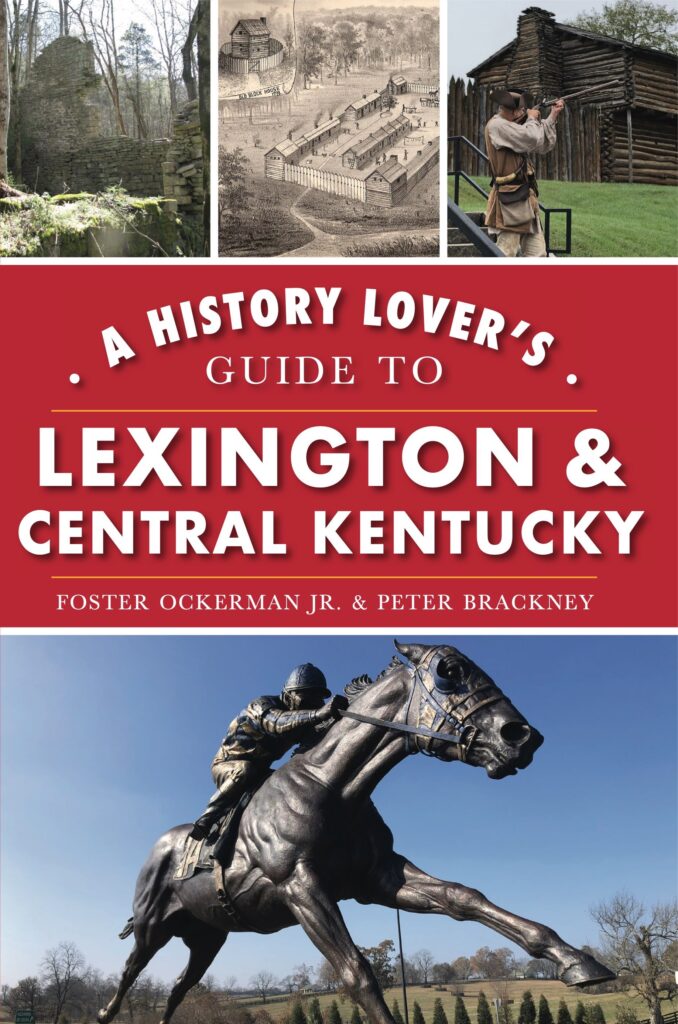 Releases in the fall of 2020
Attorneys, authors, and historians Foster Ockerman, Jr. and Peter Brackney have collaborated on a new book entitled The History Lover's Guide to Lexington and the Bluegrass Region which will be released this autumn. Published by The History Press, the book will give a history of Lexington and the region with a special focus on the historic neighborhoods of Lexington and historic sites around the Bluegrass, as well as the importance of both the Sport of Kings and of religion to the region.
Co-author Foster Ockerman, Jr
For this project, Peter joined forces with another Lexington attorney-historian-author: Foster Ockerman, Jr. Ockerman is a seventh-generation Kentuckian and the author of several local history books, including The Hidden History of Horse Racing. In addition to a practicing law and helping record our local history, he serves as the President and Chief Historian of the Lexington History Museum.
---
Author Events
Information about upcoming author events can be found at https://www.thekaintuckeean.com/about/
Ordering the Book
Once the book is published, you can order books directly from the author (see above) or anywhere books are sold. If you see the book "in the wild," please share it on social media and tag the post #LexingtonHistoryGuide!
Book Reviews
Book reviews are appreciated on amazon, barnes & noble, GoodReads, or anywhere you can leave one! Links and review excerpts will be included here in the future.